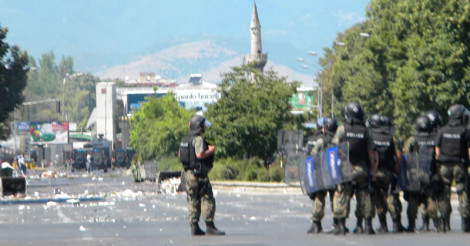 We appeal to all citizens of the Republic of Macedonia to put an immediate end of hate speech on social networks and to abstain from ethnically motivated violence and vandalism.
Parents must talk to their children and influence them not to engage in bullying and vandalism during civil protests.
Escalation of ethnic tensions in the country is a consequence of wrong policies and practices of the ruling parties. Therefore, we demand from them, VMRO-DPMNE and DUI, to take immediate measures to prevent violence and defuse tensions that could lead to security crisis.